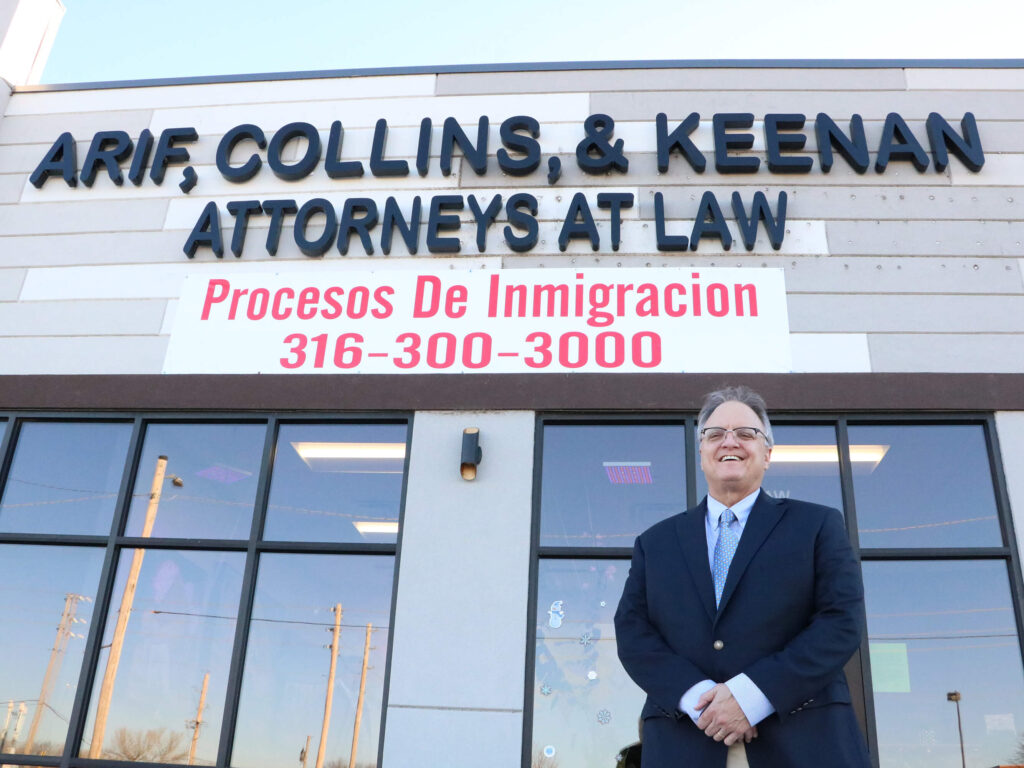 Marty Keenan takes pride as an affordable and accessible criminal defense attorney. While he is located inside the office of Arif & Collins in West Wichita, he does serve surrounding areas throughout Kansas.
The law and being convicted can be overwhelming and scary. That's why Marty makes himself available 24/7 with weekend and evening appointments available to answer your questions by call, text, or in person. Why? Because he truly cares about your rights – and you deserve to know them at any time. 
Legal jargon can be scary and intimidating. Call or text and speak with Marty or his assistant any time at 620-793-0347 to get your free consultation or (316)-300-3000 para Espanol!
Address
Marty Keenan is located in west Wichita at 1735 W. 21st St. N #200 inside the office of Arif & Collins at the north side of Twin Lakes Shopping Center (in between Huddle House and Wendy's on 21st Street). Get directions to Marty's office.