Marty Keenan Law Office Location
Marty Keenan takes pride as an affordable and accessible criminal defense attorney. While he is located in east Wichita near Towne East Square, he does serve surrounding areas throughout Kansas.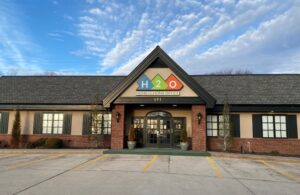 The law and being convicted can be overwhelming and scary. That's why Marty makes himself available 24/7 with weekend and evening appointments available to answer your questions by call, text, or in person. Why? Because he truly cares about your rights – and you deserve to know them at any time.
Legal jargon can be scary and intimidating. Call (316) 689-3503 to speak with Marty any time or text or call him at 620-793-0347. Se Habla Español. Llamarme a 316-202-1248!
Address
Marty Keenan is located in east Wichita at 121 S. Whittier St.  Suite 420, across the street from Towne East Square on the northwest side in the H20 building. Get directions to Marty's office.