The first fight is with the criminal court
If you get pulled over and get a DUI in Kansas, it's depressing and confusing. The thing is, you now face two fights: one fight is the criminal case against you for DUI. This is brought against you by the town or County where you got the DUI. For instance, if you get a DUI in Great Bend, that criminal case might be titled City of Great Bend vs. Joe Schlomosky.  If it happened out in the country in Barton County, it will probably be brought by the County Attorney, and the case would be State of Kansas vs. Joe Schlomosky, with the local County Attorney being the prosecutor. This deals with jail.
DUI is generally a misdemeanor, but it can become a felony in certain cases. But that fight is against the prosecutor, against the county or city where you got the DUI. Like all criminal cases, you must be proved guilty beyond a reasonable doubt to be found guilty.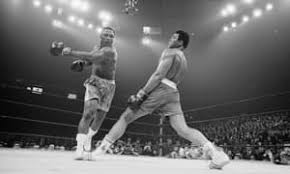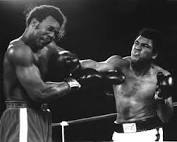 I just got one DUI. Why do I have to fight Joe Frazier and
George Foreman both? I did not get two DUI's!
The second fight is with the Driver's License Bureau
Now, forget all about that stuff in criminal court. ("If you will just focus your eyes on this red blinking light. Thank you!")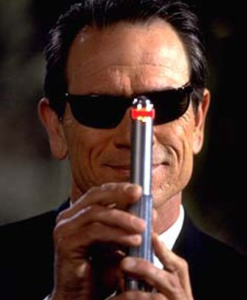 Generally, when you get a DUI you have a separate fight with the Kansas Driver's License Bureau, or the Kansas Department of Revenue.
This is a completely separate fight from the fight you have with the local government entity that is prosecuting you in criminal court for drunk driving. This doesn't deal with jail, it deals with suspending your driver's license.
Even if the prosecutor in the City of Great Bend or Barton County drops your DUI, you are still in double dutch with the Driver's License Bureau if you flunk or refuse an alcohol breath test. Your license will be suspended.  This will happen automatically if you don't send a letter to Topeka within 14 days asking for an administrative hearing to fight the suspension. The administrative hearing is not before a judge, but before a hearing officer hired by the Kansas Department of Revenue.
Generally speaking, when you get a DUI, they take away your plastic license. However, if you have been suspended under the rules of the KDR, you still technically have a license for 30 days. But if you didn't send in the request for a hearing, together with the list of which officers you want subpoenaed, you will lose your license on the 31st day.
Doesn't this double punishment violate the Double Jeopardy Clause of the U.S. Constitution? I'm being punished twice for the same event!
Marty thinks it does. But it doesn't matter what Marty thinks. Courts have ruled that it does not violate double jeopardy for the Driver's License Bureau to punish you at the same time the criminal court punishes for the same event. Courts don't consider the Driver's License Bureau suspension to be a criminal punishment, but an administrative punishment.
The automatic penalties with the Driver's License Bureau depend on your age, and whether you have had any prior test failures or refusals. It's complicated. Consult your friendly family lawyer. Marty works in the same building as Kent Collins, a fine DUI lawyer. 316-267-4300